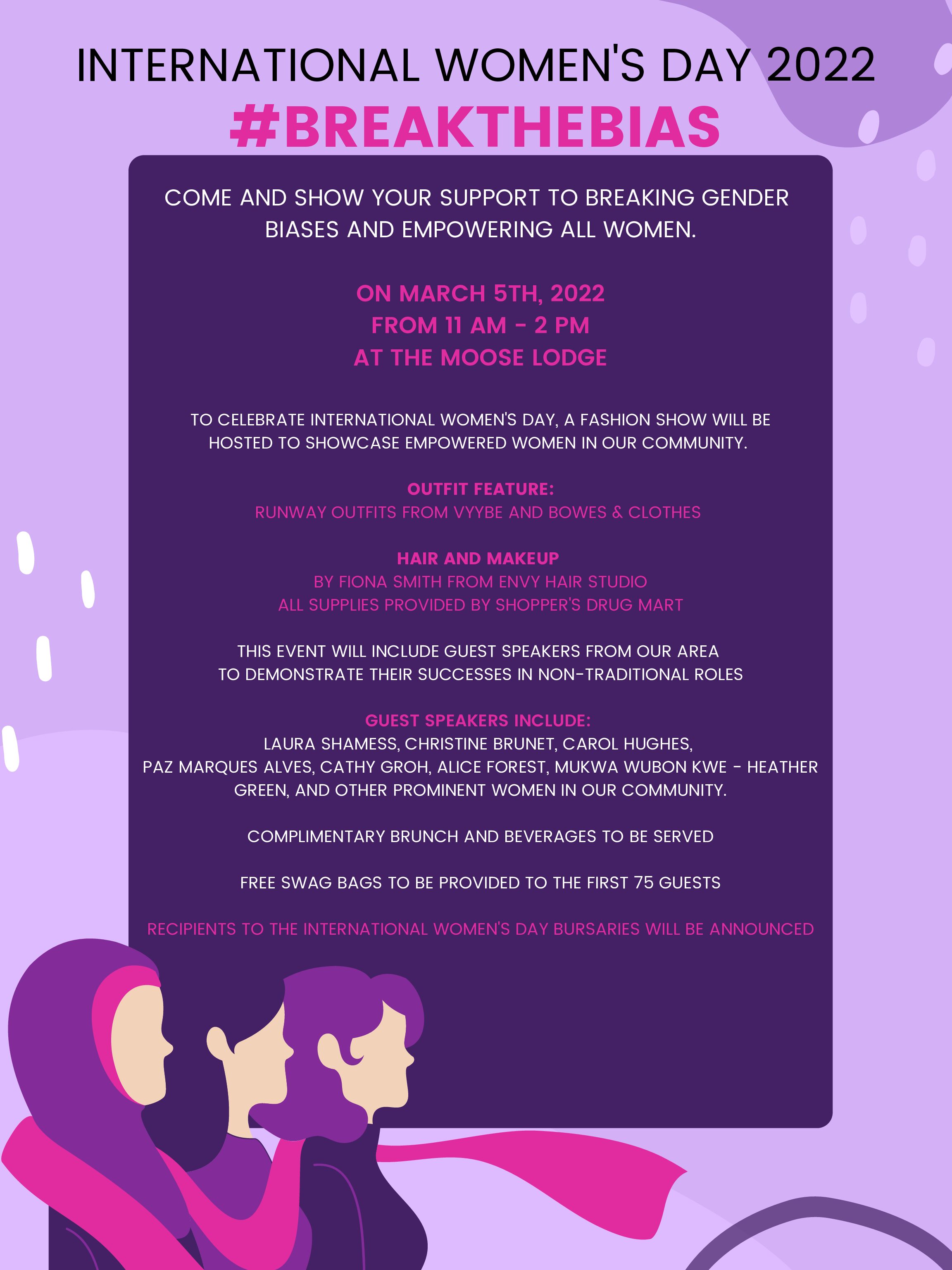 Maplegate House – International Women's Day Celebration
To celebrate International Women's Day Maplegate House for Women will be hosting a Fashion Show at the Moose Lodge in Elliot Lake on March 5th from 11am to 2pm showcasing empowered women in our community. The fashion show will also feature guest speeches from women in our community, pop-up shops for local businesses such as the the Cookie Apothecary and other pop-up shops.
They're also giving away two $500 education bursaries through a draw to some special winners.
Qualifiers include: Any woman who currently lives in East Algoma and is attending post-secondary education online or by distance education or who has left the East Algoma District to attend a post-secondary education college or university. Apprenticeships that require partial school attendance also qualifies.  
To be entered into the draw to win the bursaries you must submit a video of yourself with the following information:
Your name.
Where you are from and are currently living.
Your hobbies and passions.
Answer the questions: "How will you use this education bursary to advance the equality of girls and women?" & "Why does equality for girls and women matter to you?"
Video must be submitted by March 1st. For information on how to submit our video, please contact Kim at [email protected]
You will receive confirmation when submitted.
Proof of enrollment must be attached.
Please provide contact information in the email.
The attendees of the 2022 International Women's Day event (March 5th) will view and vote for the winning entries. Winners will be contacted and published on the "Maplegate House for Women" Facebook page/website.
[vista-promotional-carousel]
[vista-promotional-carousel format="tall"]