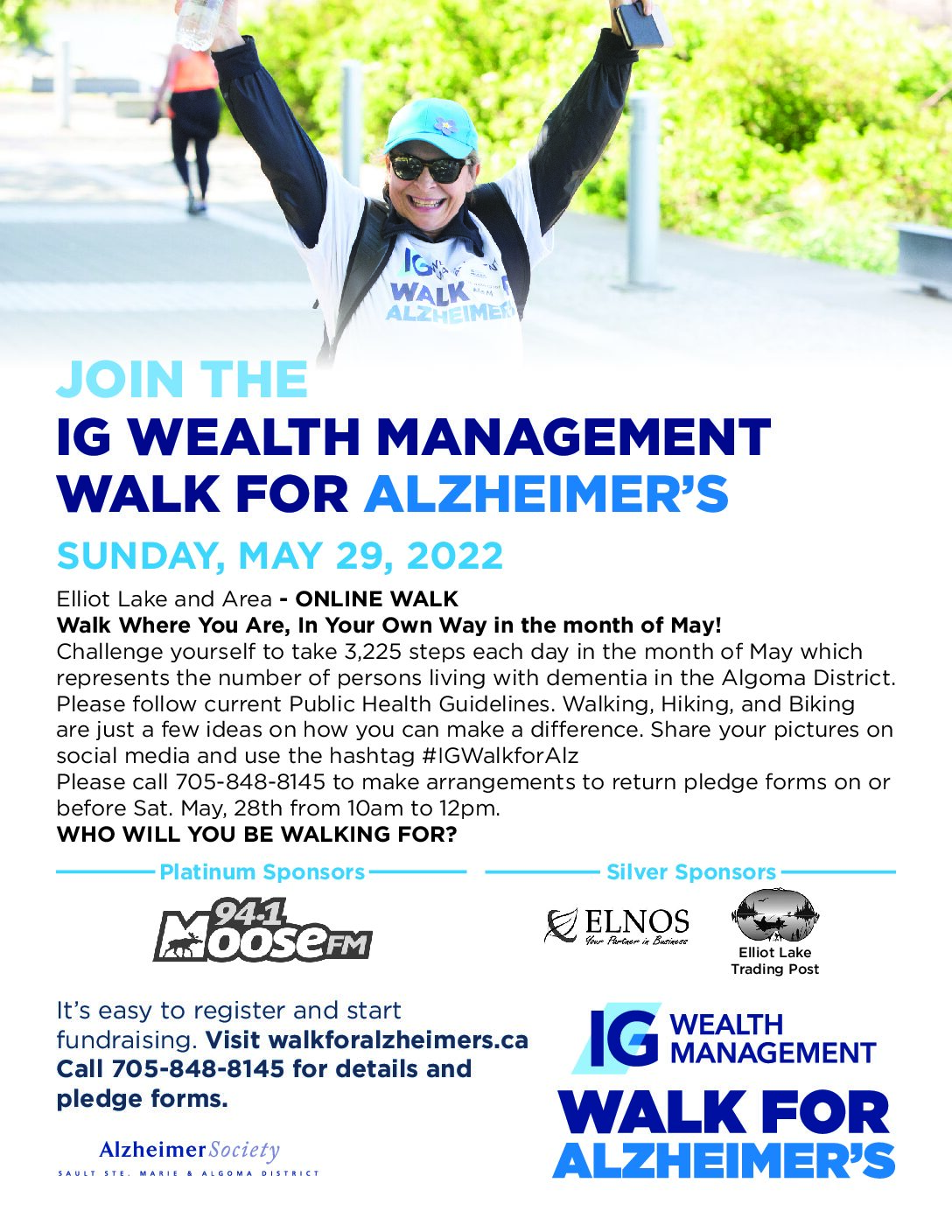 IG Wealth Management Walk for Alzheimer's
The IG Wealth Management Walk for Alzheimer's for Elliot Lake and the surrounding area will be held online on May 29th.
The theme is Walk Where You Are, In Your Own Way.
Challenge yourself to take 3,225 steps each day in the month of May which represents the number of people living with dementia in the Algoma District.
Please share your pictures on social media and use the hashtag #IGWalkforAlz
Call 705-848-8145 between the hours of 8:30am-4:30pm if you have any questions or want to pick up a pledge form.
Pledge forms need to be returned to the office at 9 Oakland Blvd in Elliot Lake on or before May 28th in order to be eligible for the top earner and top team prizes.
You can register online at www.walkforalzheimers.ca
[vista-promotional-carousel]
[vista-promotional-carousel format="tall"]