94.1 Moose FM Food Bank Radiothon | Friday, July 15th from 8am-2pm
Moose FM Food Bank Radiothon supports Elliot Lake Emergency Food Bank to raise money for the food bank so they can order more food to stock the shelves.
Donations accepted at the Food Bank & in front of Moose FM Studio, located at 144 Ontario Ave, Elliot Lake.
Donate online at here or make your donation in person.
About Elliot Lake Emergency Food Bank
The Elliot Lake Emergency Food Bank was incorporated as a nonprofit organization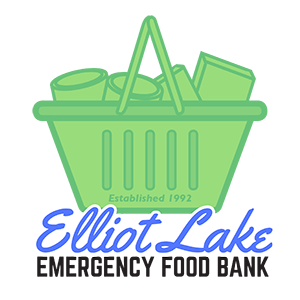 January 26th, 1992. This initiative was initiated by six (6) of the local Churches. We are in our 29th year of continuous operation.
We are a registered Charitable organization. #889512174RR000
The mandate of our Emergency Food Bank is to supply a three (3) day supply of food, once per month.
We do not require a "means test" for access to the food bank.
Our Food Bank is managed by a Board of Directors.
It is Staffed by one part-time paid employee, the Intake Coordinator.
Volunteers, from the Churches and Community, serve the Clients and pack the hampers.
Our Food Bank is a member of the Feed Ontario Network of Food Banks.
Our Food Bank is open three (3) days per week, Monday, Wednesday, and Friday, 10am to noon and 1 pm to 3 pm.
Since the start of the Covid-19 Pandemic, our Clients get a pre-packed hamper box, with breakfast, lunch, and supper products. They also receive bread products, meat, eggs, milk, and hygiene products.
We provide a Christmas Hamper, which is comprised of dry goods, candy, and a voucher that can be used for meat or vegetables or both.
We get our monies from applying for Provincial Government Grants, City Council, Charitable Foundations, Local Business, and Local Citizens.
We average $10.000.00 per month in operating expenses.
We buy the bulk of all our food product locally. However, since the Covid-19 pandemic, we have had to buy from major wholesale companies as our Local store are restricted on the amount of food product they receive.